Our old client is a very large local distributor in Malaysia and has more than 10 offices across the ASEAN region. They purchased 1 set test probe for Sumsung from Pego last year, both of them are very pleased with our products' quality and services, therefore we establish a good relationship with each other. Now their client Sony are in need of several test probes and spring hammer, they make the order to Pego without hesitation.
The order includes the test probe B, test probe C, test probe D, test probe 11, test probe 13, test probe 18, test probe 19, 4mm test pin, test hook, ul articulated test finger, 500g impact ball and 0.5J spring hammer. All of the items are passed the calibration from third-lab authorized by ISO17025 Lab.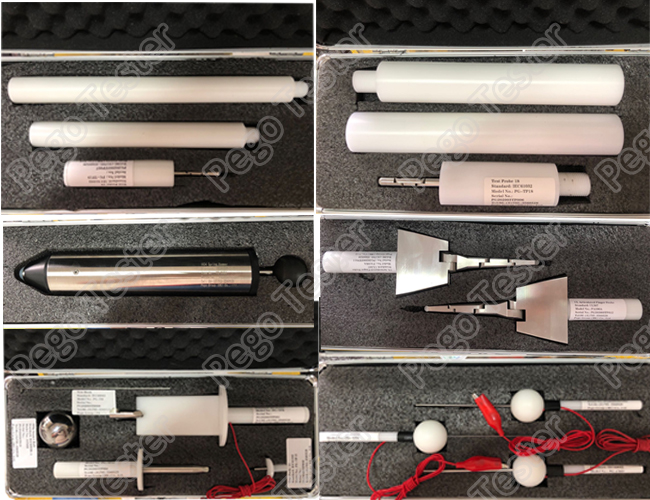 Pego Tester (Jiangxi) is founded by PEGO GROUP in 2011, a professional high-tech enterprise engaged in developing, marketing and service for electronic test equipment. All of our products are designed as per on IEC, EN and other international or national standards and pass the calibration authorized by the ISO17025 lab. Our main products are electric safety test equipment, UL and IEC test probes, Go" and "Not Go" gauges, environment test equipment, Standardlized Cookware test vessels, EMC and EMI test equipment, LED test equipment and mechanical equipment.
Please feel free to contact Pego if you need any support.
Sales Dept.: sales@pegotester.com, Cell/Wechat: +8615970549703