Congrulations to cooperation with Semet and thank you for the trust.
Semet, founded in 1996 in Eichstatt, was engaged in manufacturing plastic parts for various applications and refine them as required by means of painting, flocking and chrome plating. They inquired 1 set glow-wire test apparatus on Nov. 2021, after professional negotiation with each other, Semet finally choose Pego Group as their business partner and make the order to us without any hesitation. We .
Pego's glow-wire test apparatus is marked CE and can pass the calibration from third-lab authorized by ISO17025.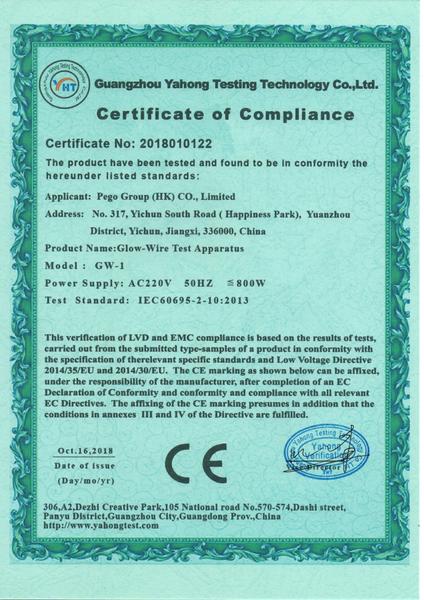 If you find any interesting, please contact us at any time. Our e-mail is sales@pegotester.com.