Phuc Gia Lab is an ISO17025 accredited lab based on Vietnam, we are the first time to cooperation and it was a pleased experience. They fully trusted us, the order of draught-proof enclosure is placed in very short time, after get the equipment, they quickly completed the assembly and share us the pictures, they are very very satisfied with our quality and service.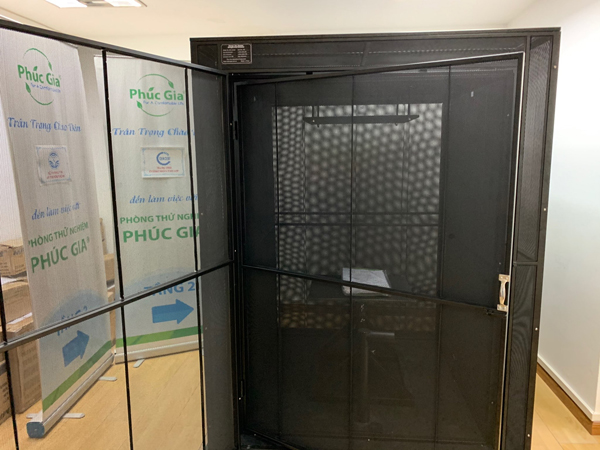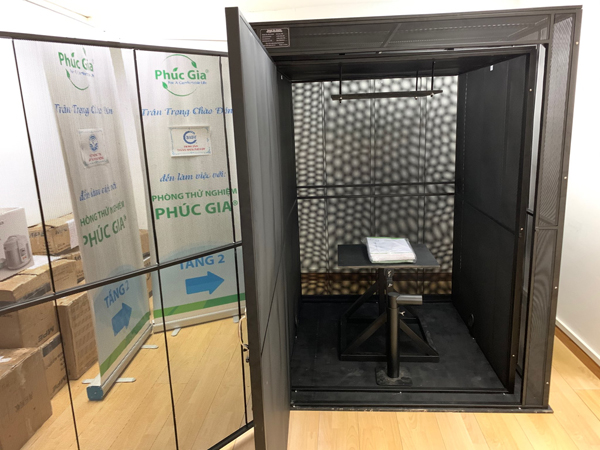 draught-proof enclosure
1. Introduction
Draught-proof enclosure is designed according to IEC60598.1 annex D, it is applied to thermal test of luminaire under the conditions of normal operation and abnormal operation. The draught-proof enclosure is rectangular, with a double skin on top and on at least three side, and with a solid base. The double skins are of perforated metal, spaced approximately 150mm apart, with regular perforations of 1mm to 2mm diameter, occupying about 40% of the whole area of each skin. At the top of enclosure shall mounted a ceiling plate or a dismountable hanging bracket with a hook to fix the luminaire at the ceiling. At the bottom of side of enclosure shall install inlet hole for the purpose of wire connection. For the sake of install luminaire, the enclosure equip with a sample holder, as per the standard, 2-layer black solid-board is applied to fix the luminaire under test.
The size of draught-proof enclosure can be customized, please contact us to get the formal quotation.