CCD Spectroradiometer and Integrating Sphere Test System (PG-1S)
1. Introduction:
PG-1S spectroradiometer and integrating sphere system is applied to LED luminaire and lighting fixture for photometric and colorimetric testing. Generally, it can test LED chips (includes 3014, 3528, 5050, power LED), LED tube, bulb, LED lighting fixture, and also can test spotlight, downlight, ceiling light and etc. The system completely meet the requirements of CIE,GB and LM-79.
Test parameters: chromaticity coordinates (x,y, u,v), correlated color temperature (CCT), SDCM, peak wavelength, spetrum distribution, pupil lumen, radiation flux, color shift, color ratio, color purity, luminous flux, rending index, luminous efficiency, power and etc.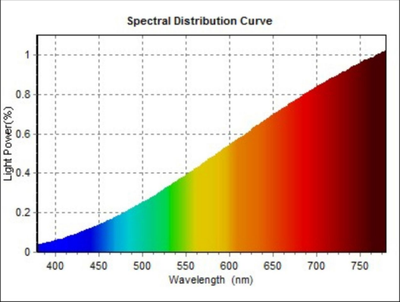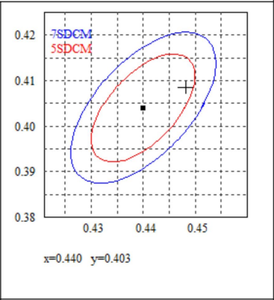 2.Configuration:
1) Fast-Scan Spectroradiometer (wavelength: 380nm~780nm, with English version software)
2) AC Digital Power Meter ( AC/DC digital power meter for optional)
3) CC&CV DC Power Supply (30V/ 5A, 300W max)
4) AC power supply (500W/1000W)
5) 1.5M Integrating Sphere (1.75m and 2m for optional according to lamp size)
6) 0.3M Integrating Sphere (for LED chips)
7) Bifurcate Optical Fiber
8) 24V/50W Standard Lamp (for calibration of 1.5m integrating sphere)
9) 6V/10W Standard Lamp (for calibration of 0.3m integrating sphere)
10) 19 Inch Standard Cabinet
11) Computer and Printer (prepare by user)
3. Parameter:
● Test speed: 5ms~2s
● Wavelength range: 380nm~780nm (visible range)
● Accuracy of wavelength: ±0.2nm
● Bandwidth: 1.6nm
● Chromaticity coordinates: ±0.0005 (under illuminant A)
● Linear: 0.5%
● Stray light: 2.00E-03
● Luminous flux range: 0.1lm~500000lm
● Color temperature: 1000k~100000k
● Resolution of color temperature: 1K
● Accuracy of color temperature: ±0.5%
● Color rending index: 0-100
● Accuracy of CRI: ±(0.5%rd+0.5)
● Accuracy of SDCM: ±0.5