The client Trackonomy Systems from USA inquired 1 set IP5/6X dust test chamber and 1 set IPX8 high pressure water tank from Pego in our New Year. After one month of communication, they finally placed the order to us. The 2 machines are now completed production and under shipment.
The sand and dust test chamber helps to evaluate the ability of the equipment to withstand the effects of dust, it is apply to test various auto parts includes lamps, instrument, electric dust cover, steering system, door lock and etc., as well as inspection of product sealing performance. Meet the test requirement of IP5X and IP6X enclosure protection levels as specified in IEC60529.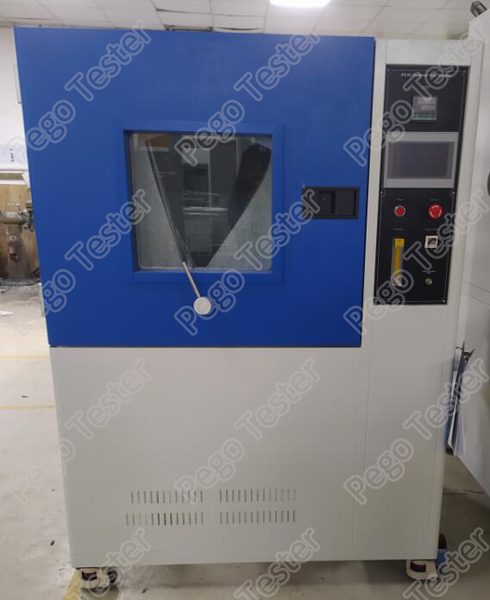 ‍IPX8 continuous immersion tank is designed according to IEC60529-2001 regarding the second characteristic numerals 8. Waterproof test simulates the condition of raining, which is mainly applied to electronic products, luminaire, electric components, motor and house-holding appliance. The waterproof test can help to judge the products' performance, and provide the basis for design, improve and inspect. IPX8 high pressure water tank: The equipment is suitable for continuous immersion in water under conditions which shall be specified by the manufacturer. Normally, this will mean that the equipment is hermetically sealed. However, with certain types of equipment, it can mean that water can enter but only in such a manner that it produces no harmful effects. Test duration: continuous immersion in water, Depth specified by manufacturer, generally up to 3 m.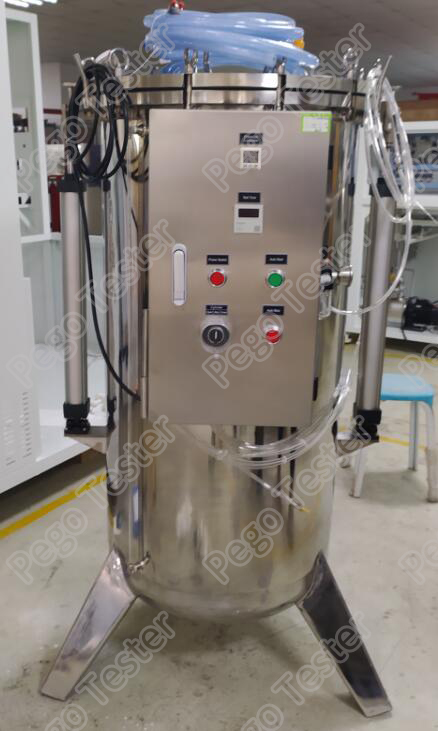 If you find any interesting, please freely to email us sales@pegotester.com.