Old client PHUC Gia lab is an ISO17025 accredited lab on Vietnam. They purchased 1 set draught-proof enclosure from Pego last year and are very satisfied with our products. This time they required 1 set standard cooking vessels, after quotation, they made the order to us again without any hesitation.
Standard Cooking Vessels for Testing Induction Hotplates
The Low carbon steel vessels are designed according to IEC60335-2-9:2002 figure 104, IEC60335-2-6 Fig. 102, GB4706.14-2008 figure 10, GB4706.22-2008 figure 102 and CISPR 14-1 clause A.9, they are applied to test the induction hotplates. The vessels are made of low carbon steel having a maximum carbon content of 0.08%, and the surface is sprayed with high temperature non-stick coating. It is cylindrical without metallic handles or protrusions. The diameter of the flat area of the base of the vessel shall be at least the diameter of the cooking zone. The base of the vessel shall not be convex. The concavity of the base of the vessel shall not exceed 0.6% of its diameter at the ambient temperature (20±5) ℃.
2. Parameter
Diameter of Cooking Zone

(mm)

Dimension

d (mm)

e (mm)

a (mm)

c (mm)

≤110

110

140

2±0.5

<0.006 d

>110≤145

145

140

2±0.5

<0.006 d

>145≤180

180

140

2±0.5

<0.006 d

>180≤220

220

120

2±0.5

<0.006 d

>220≤300

300

100

2±0.5

<0.006 d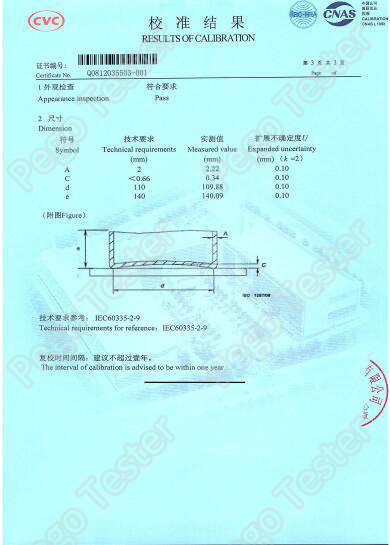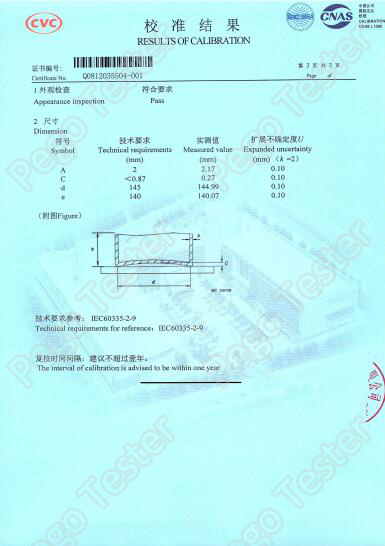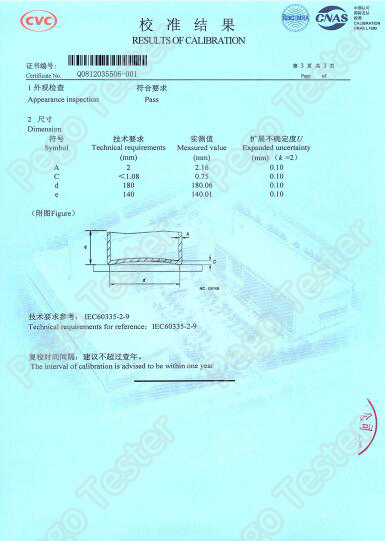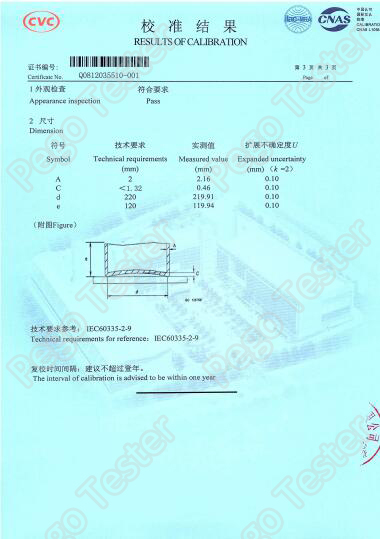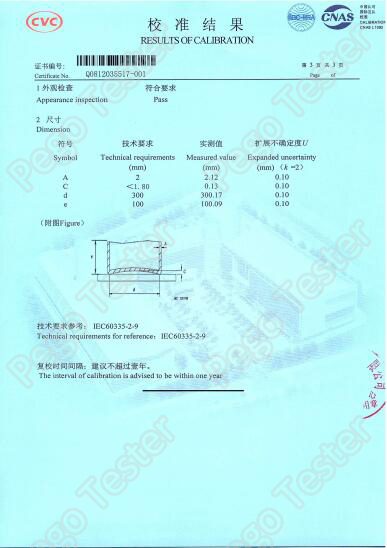 If you're interested in the vessels, please email me sales@pegotester.com or add my wechat PEGO-Penny.